---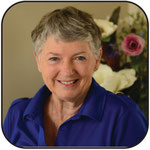 "One of the many things I like about Carmel is that it is family owned and operated and not run by a large corporate" Gillian
---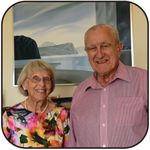 "At Carmel we live comfortably in a lovely, secure setting surrounded by friendly fellow retirees." Basil & Norma

---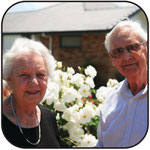 "We came to Carmel Country Estate seven years ago and found the village that we hoped for - security and a friendly atmosphere with space to have a garden and assitance when needed.  It is comforting to know that support is available at all times including emergencies."  
Neville & Aileen
---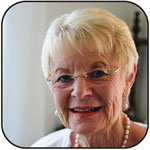 "I enjoy the family atmosphere and lifestyle that the village provides"  Annie
---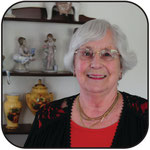 "I have spent nine happy years in a lovely unit in this friendly village, with very accommodating staff."  Yvonne
---
Gary & Gloria:
We are very happy to be at Carmel Country Estate. Jason, Mike & all the staff have made us feel so at home and welcome. We would recommend to anyone that this is a great place to be before growing too old to move. We are both in our seventies, and very glad we made our decision to move.
---
George & Vera:
Vera and I think we have made the right move in down grading the size of our home. The move to Carmel Country Estate and our fully renovated villa has been a delight and we are enjoying living here in the gated community and everyone is of similar age. There are plenty of things to do and the staff are most helpful. We have the feeling of friendship and are secure at night.
---
Pauline:
I have lived in Carmel Country Estate for nearly three years, and so glad I made the decision to do so. I have always found management and staff great and very willing to help me in any way they can. I love my wee house and the security of the village. My children are happy for me they know that I am safe and happy. I have made many new friends and really enjoy the monthly dinners and Friday nights 'happy hour' amongst other events held at the centre.  
---
Doug & Ruth:
We are so very happy in our beautiful spacious home. We have never felt so safe and secure which means so much as we age. Friendly and helpful staff another plus, to the many we enjoy it here at Carmel Country Estate.
---
Colin:
Carmel Country Estate Village is a great and secure environment to live in while giving peace of mind to our families.
---
Robin :
I drove in the gate and immediately felt at home! I love my vila, the friendly management and staff, and the great family atmosphere.
---
Betty:
After managing reasonably well for nine years, without the supportive husband, I decided to seek a way of living that was less demanding and help was always at hand. Voila - Carmel Country Estate produced the answer - even with a lovely little garden! Flowers and music are my passions.Just drive in the gates you come upon a small village, so well cared for. Each house seems private and planned to keep your identity. Suburban living with community spirit. You are able to be as private as you wish, or choose to join in the multiple choices at the well appointed and attractive community centre. My family can relax and know that I am happy and supported.  
---
Frank & Margaret:
We visited several villages over a two year period before choosing Carmel Country Estate. We have found management and staff most obliging. The friendliness of residents shows how comfortable the residents are, as they pass with smiles and greetings as they stop for a chat. Add to this the convenience of bus stops at our gate to Tauranga and Mount Maunganui.
---
Ray & Shirley:
Eight years ago we saw an advert for an open day at Carmel Country Estate. So with our son and daughter in law decided to come and have a look. As we drove through the gates we felt very comfortable and once we were in the front door we knew this was the place for us. Everyone were so pleasant and helpful, and so we chose our section with lovely views. We then put our home at Papamoa on the market. We are very happy here with all the amenities that are available to us we have met and made many new friends and we are one big family. The staff are all so helpful in many ways. We wouldn't want to be anywhere else in our retirement years with the security and twenty four hour medical care which gives us peace of mind. 
---
Mary:
Six years ago, Carmel Country Estate was recommended to me by a friend. My first visit confirmed her opinion. Jason and Sharlene Rowling have created a beautiful village with a warm family atmosphere, which translates to a felling of belonging and security. The carefully chosen management staff are our friends who often go out of their way to assist us. Attractive spacious villas with well kept gardens which residents may tend themselves are separated for privacy and outlook. Companionship with other residents, and the many activities available make for a happy, active retirement. I am proud to call Carmel Country Estate my home. 
---
Lyn:
I have had the privilege of living at Carmel Country Estate in my beautiful home for just over twelve months. Jason and his staff are excellent; they can't do enough for you and all of my neighbours have made me feel very welcome.The community is like one big family with plenty of activities available in the community centre. Being in my early sixties and on my own, I am often away, and my home is well looked after and secure, this makes my life less stressful. I am proud to call Carmel Country Estate my home. 
---
Rex & Shirley:
Come and enjoy the congenial atmosphere at Carmel Country Estate! This was what so impressed us on our first visit that within two days we had signed up! Jason's personal interest 'open door' availability and 'on site' owner management along with excellent staff has resulted in a village of happy people. Here was a man with a 'can do' attitude which we hadn't come across elsewhere - how refreshing- just what we were looking for!
Our spacious unit was gutted when we first saw it, so we were able to make choices in every aspect of its refurbishment. It will very quickly become 'our home'.
outside too we were free to make choices to create our own environment - our pebbled gardens with shrubs and potted plants are already a riot of colour and a great joy to us! The new paving and trellis work sets it all off to perfection.
The wider village environment of flower gardens, shrubs and palm trees is taken care of by the excellent staff members and always looks a picture. Our family is very happy eith our decision to live here - they say we couldn't have made a better choice. 
---
Raywyn:
So why do I say that deciding to move into Carmel Country Estate is one of the best decisions I have ever made?
The staff are always so willing to help in any way they can. There is no feeling of being crowded in the village and this is reflected in a warm welcoming atmosphere. On moving in, within a few days my neighbours all came and introduced themselves. Friends who visit are amazed at how open, light and spacious my villa is - not small and cramped like they thought retirement villages were.    
---
Lindsay & Lesley:
We looked at many retirement villages before we chose Carmel Country Estate. The friendly caring attitude of all those involved here and their willingness to make the transition to move here as smooth as possible was wonderful. Of course, since moving here we really appreciate the safety aspect, being able to lock up our home and go away in our motor home.The friendliness of the residents, the facilities available to us and the spacious grounds which we don't have to worry about means that we can have a coffee whenever we feel like walking up to the community centre.